Note: Please wait up to 30 seconds for the above video until the advertisement not finished.
If the video player does not load, please try Mirror 2 or 3.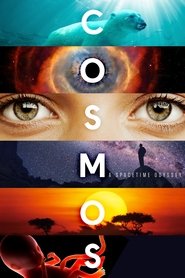 Cosmos Season 1 Episode 13
The Ship of the Imagination makes a final journey to explore one of the biggest mysteries of the universe: dark energy. Meet one of science's greatest unsung heroes, Fritz Zwicky, whose prediction of supernovas paved the way for our larger understanding of dark energy, the unknown force in the universe that overwhelms gravity on the grandest scale. On our final voyage, discover the romantic message embedded in Voyager's Interstellar Golden Record and contemplate the spiritual experience of life on Earth as our cosmic journey concludes with Carl Sagan's unforgettable meditation, The Pale Blue Dot.
Episode Title: Unafraid of the Dark
Air Date: 2014-06-08